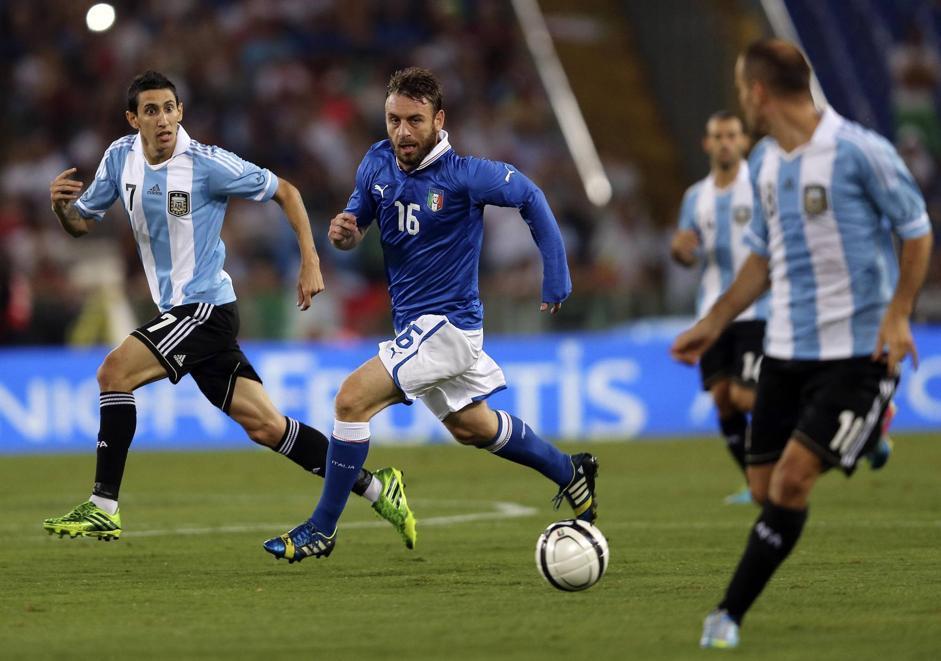 Several countries are in the running for the Argentina friendly match next month as well as in March, including Spain and Italy.
Argentina are confirmed to play Russia next month on November 11 in Moscow. According to several reports, the match against Russia is part of a contractual deal with Adidas (where Argentina would receive €400,000 per match) and the match was originally supposed to take place back in August 2013. However, the match was cancelled and held off as Russia were already set to play Ireland.
As for November's friendly matches, there were rumors of Spain, France, Ukraine, Georgia and Poland. However, it appears as though all three of Spain, France and Poland already have their two opponents each for next month which would take them out of the running. That would leave Ukraine (who play Slovakia on Novemver 10) and have no second match yet or Georgia. The situation with those two countries are that they are paying very little for the match.
The other information is that in March there would be two friendly matches and apparently the AFA are in talks with the Spanish FA and Italian FA for those two games.
But the problem remains that the Albiceleste still do not have an opponent for the November 14 fixture.