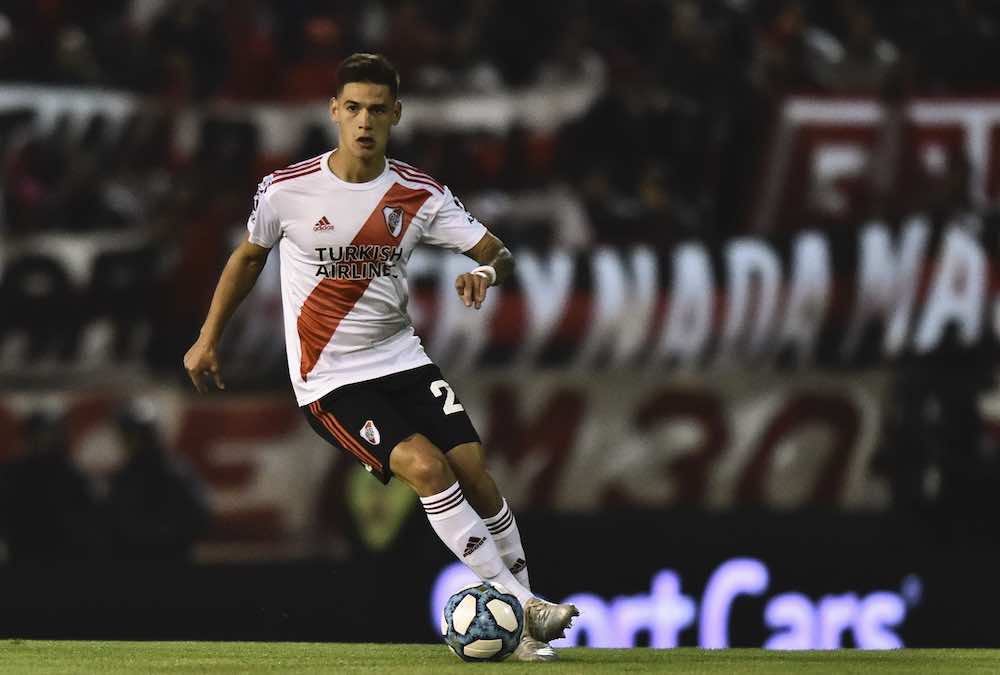 Lucas Martínez Quarta has signed with Fiorentina from River Plate as both clubs made it official on their Twitter page.
The Argentine defender has been linked with the Italian club for a few weeks and the signing was made official on Monday. It's being reported that he has signed for €15 million with his old club Kimberlery in Mar del Plata receiving part of the cut as they own 15% of the player.
He has been selected by Argentina national team coach Lionel Scaloni for this month's World Cup qualifiers.
M A R T Í N E Z Q U A R T A 💜

Lucas Martínez Quarta is a new Fiorentina player ⚜️#ForzaViola 💜 #Fiorentina#ViolaArt by @PainterBeard 🎨 pic.twitter.com/9ztiBci953

— ACF Fiorentina English 🧢 (@ACFFiorentinaEN) October 5, 2020