Two players from the Argentina national team, Rodrigo De Paul and Emiliano Martínez, responded via Instagram to the Brazilian players that fan of Argentina's elimination at the Tokyo 2020 Olympics.
The Brazilian player Douglas Luiz uploaded a boomerang to his Instagram stories where we can see him, along with Richarlison, Matheus Cunha, and Reinier Jesus, mocking the Argentina U-23 at the stadium where the Argentine's were eliminated after drawing 1-1 vs. Spain.
Richarlison, who played the whole Copa America 2021 final vs. Argentina, then re-posted it.
"Bye little brothers."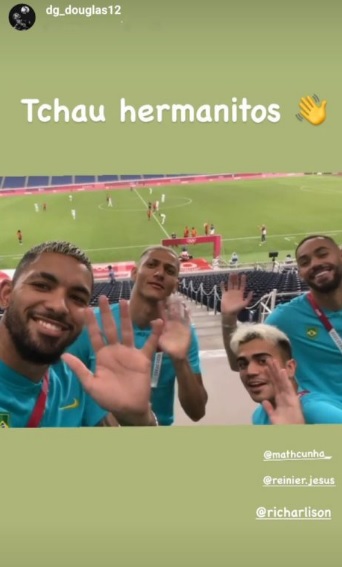 While the Argentina fans exploded on social media against the Brazilian players, Rodrigo De Paul responded by uploading to his Instagram stories a fantastic picture of the Copa America 2021 final, with Richarlison in it.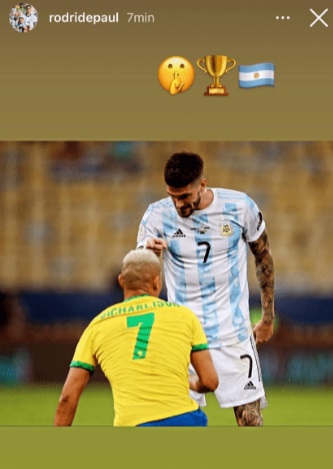 De Paul would later go and delete the photo from his Instagram stories.
Argentina's goalkeeper Emiliano Martínez, who is Douglas Luiz's teammate at Aston Villa, would also respond to the mockery of the Brazilian players. Writing the same but in Portuguese, this was Martínez's reply via his Instagram stories: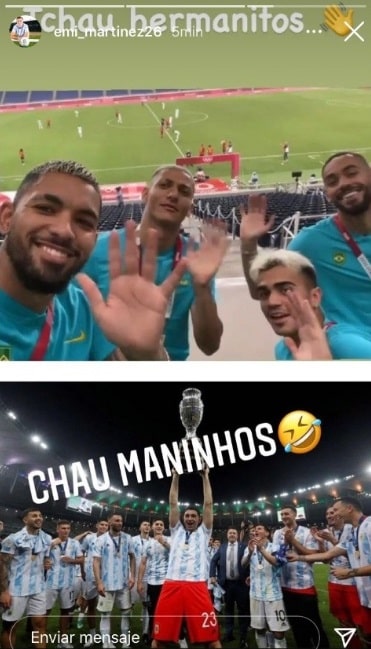 But the crossfire didn't end there. Later on, Richarlison would upload two more Instagram stories in reply to the Argentine's' comments. In the first one he is kissing the 2019 Copa America trophy, while in the other one he posted a picture of Pele, where he refers to the fact that Brazil has more World Cups than Argentina: "Who has more? We have five."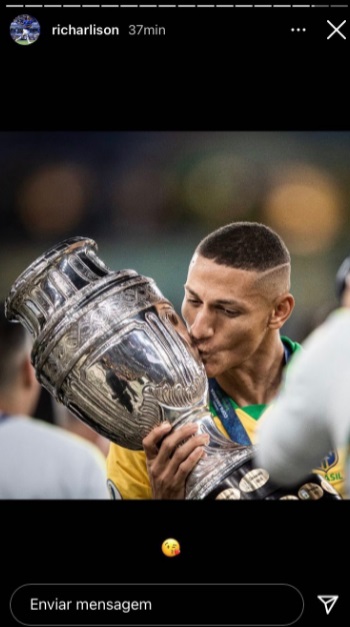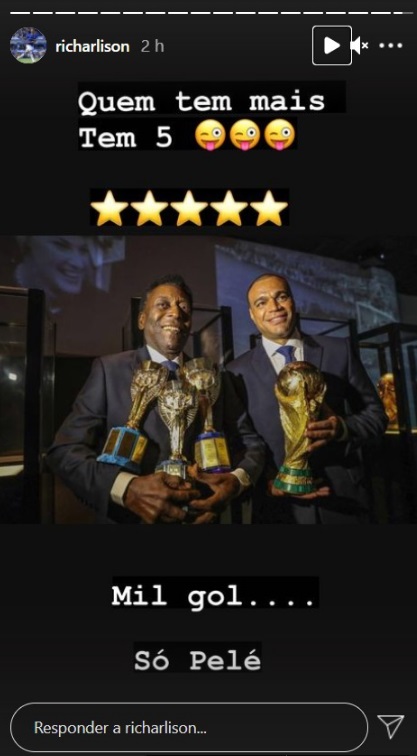 But the "social media fight" between the Argentina players and Richarlison did not start today. After the Brazil U-23 team defeated Germany 4-2 in their opening game of the Tokyo 2020 Olympics, Leandro Paredes answered the following to an Instagram post of TyC Sports where they were praising Richarlison's performance: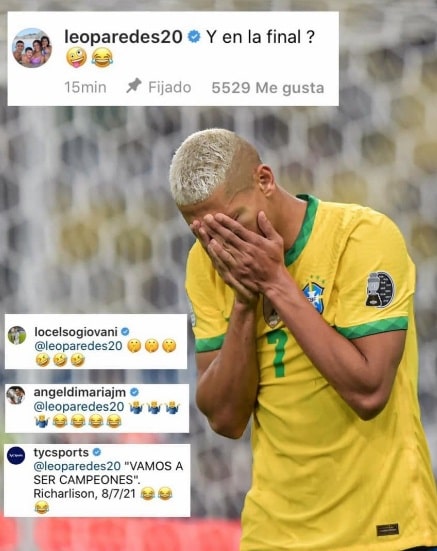 Giovani Lo Celso and Ángel Di María laughed at Paredes' reply.