On this day in 2005, Lionel Messi made his debut with Argentina in a friendly match vs. Hungary. Leo was substituted on during the second half replacing Lisandro López and got red-carded just 47 seconds after entering the pitch.
It was definitely not the best start for Lionel Messi with the senior national team. After a brilliant U-20 World Cup, where he ended up lifting the trophy with Argentina, coach José Pekerman included him in the list to play a friendly match against the Europeans. It was an 18-year-old Messi, wearing the No. 18, who unintentionally fouled a Hungarian player while running with the ball, which sent the Argentine off the field.
In the image below, we can see the current Argentina coach Lionel Scaloni arguing with the referee Markus Merk, who showed Lionel Messi the red card.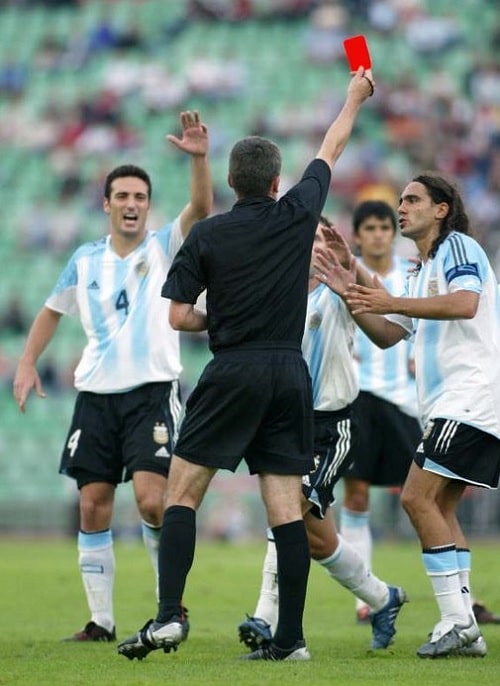 Lionel Messi would go on to become the most capped player ever for the Argentina national team and 15 years 11 months after his debut, Messi would lift Argentina's first trophy in 28 years.