Lionel Messi gave an interview where he spoke about the Argentina national team, not winning the World Cup, the Copa America and much more.
Speaking in an interview with TyC Sports, Messi has had a change of opinion regarding winning football's ultimate prize. The captain of the Argentina national team, Messi had this to say about his career and the World Cup:
"I would have loved to have won the World Cup but I wouldn't change anything. What happened is that I've lived many things with the Argentina national team and I've had to live many things which weren't fair but in the end, I tried and I will keep trying.

"Winning the youth World Cup with Argentina was a great achievement for me.

"We reached a final of the World Cup and Copa America but not everything happens to win as we made people happy about the Argentina national team, the World Cup Qualifiers, the World Cup and Copa America. We came so close to win.

"The 2014 World Cup was one of the best times for the national team, when you win, it's totally different. We had a spectacular group and we have Alejandro (Sabella) who was impressive.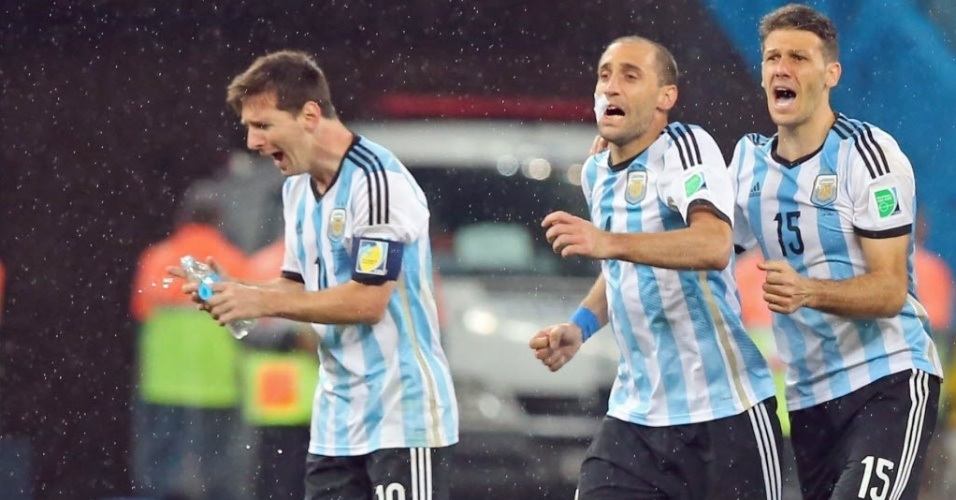 Messi also spoke about the team itself and the upcoming Copa America:
"Now we have one more chance, we have a strong national team after many changes, with many new kids and it's not easy to adapt. After the Copa America, we have seen a better national team.

"At the last Copa America in Brazil, I grew a lot during the competition and now we have the friendly matches and many new kids are being called up and they are preparing well for the upcoming Copa America. For the 2020 Copa America, we have to take advantage of the fact that it's being played in Argentina."
At getting sent off with Gary Medel at the Copa America:
"Medel is like that, he's always like that, it was the limit. I spoke Arturo (Vidal) and we always reach the conclusion that on the pitch he lives it like that but after that, he's a totally different person. I don't think it was a red card, a yellow would have taken care of everything.
Years ago, Messi claimed that he would change it all to be World Cup.
"It's difficult, I would have loved to have been world champion, it's one of my dreams, but I wouldn't change anything. It's what God gave me and for that, I can't complain about what football has given me or personally with my children and friends. It's what God wanted and that's it."
The Argentina and Barcelona captain also spoke about his favorite goals and how he seems himself:
"My favorite goals in my career are the one's against Manchester United in the Champions League final, Real Madrid in the semi-finals of the Champions League and my goals against Neuer in the 2015 Champions League.

"Now, I feel like a midfielder. Someone who builds attacks and creates goals rather than scoring them. I like to come more from the back, to have the ball and to create but also to get there and to score goals. I've learned to control myself in the match and to pick my moments. That's why there are times where I don't have to be involved in the play and I have to wait for it and I think it helps with the physical wear on you.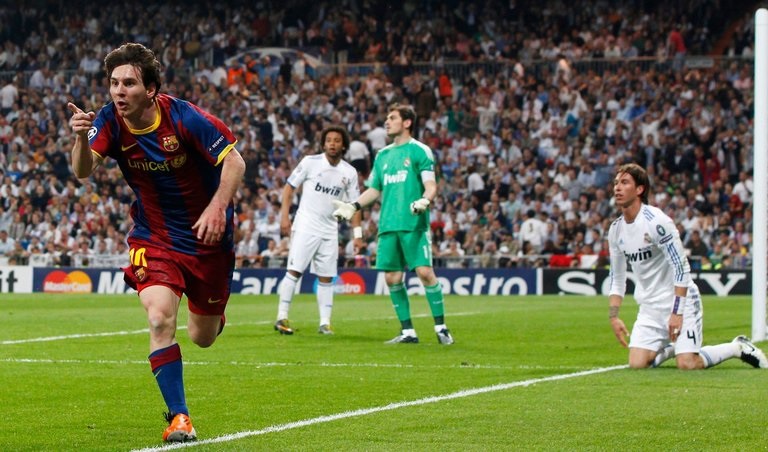 On supporting Newell's Old Boys and football in Argentina:
"I've always been a Newell's fan and I remain a Newell's fan. It was said that I was a River Plate fan but I am a Newell's fan.

"In general, I would have liked to have played in the Argentina league. I would always go to the pitch with my dad, it was impressive. Also, playing in one of those clasico's must be terrible! It's more or less the same but the people live it differently. On a sporting level, it's the same but for people in Argentina, it's crazier. Not winning a clasico means a lot. Here (in Barcelona), people want to win but if you lose, nothing happens. There (in Argentina), if you lose a clasico, you can't leave your house.

"All the clasico's are the same. That of Rosario, of Cordoba, River and Boca, Independiente and Racing, in general, people live it the same way. The crazyness of the day to day football is insane. We would live it during the World Cup Qualifiers, if it's good, it's another matter. We had to go all over South America nad be brave about it too. They don't let you sleep, they spend the night throwing things onto the hotel. The Libertadores matches must be much worse.

"I have always said that I don't want to leave here, I don't have the idea of moving. I have the dream of playing for Newell's in Argentina but I don't know if realistically it will happen because I have a family and that's more important than my dream.

"It's the reality. I've dreamed about it since I was young but I have a family, I have three children, I live in a place that gave me everything and where I am calm and can give my kids a great future. I think about that a lot more than my dream of playing football in Argentina. I will try to convince the family because today I have to convince the kids too. Thiago is already older, he has his friends and he throws a fit when we go somewhere he doesn't like anything. When we spend a month in Argentina, he already wants to go back with his friends and everything is getting harder and harder."
The introduction of VAR:
"It was introduced to clear any doubts but it's still not doing it.. I think it's good but it's not yet used properly."
On the treatment as a child:
"It wasn't easy but I was always very responsible. It was a little box with a pen in it which always had to be in the refrigerator. I would sleep at a friend's house and I would take it with me. They already knew that I would have to inject myself and they would let me know so I wouldn't forget. It ended up being normal and it didn't affect me at all."