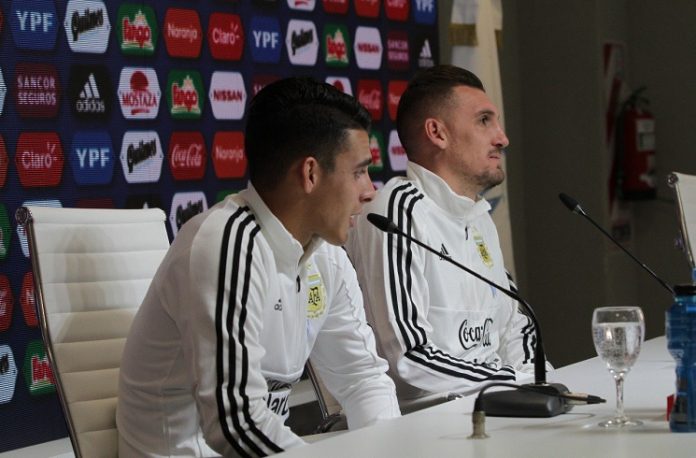 Cristian PAVÓN and Franco ARMANI spoke to the media on Friday.
One of Boca Juniors and the other of River Plate, one several years younger than the other but fighting for one dream, for one country. Following Javier MASCHERANO's press conference from Thursday, it was PAVÓN and ANSALDI who were selected to speak at a press conference on Friday. Here's what they had to say:
Cristian PAVÓN:
"I'm in the National Team and I'm enjoying the beauty of it. We have to be calm, to try and enjoy every match that we play and bring out best."
Cristian PAVÓN on being compared with Argentina legend Claudio CANIGGIA:
"Comparing me with CANIGGIA is an enormous happiness. I really want to keep learning and I'll work towards that."
Cristian PAVÓN on Lionel MESSI:
"If I'm put in to play next to MESSI, it will be great. He's the best in the world. It would be a dream come true. I feel much more comfortable playing on the left."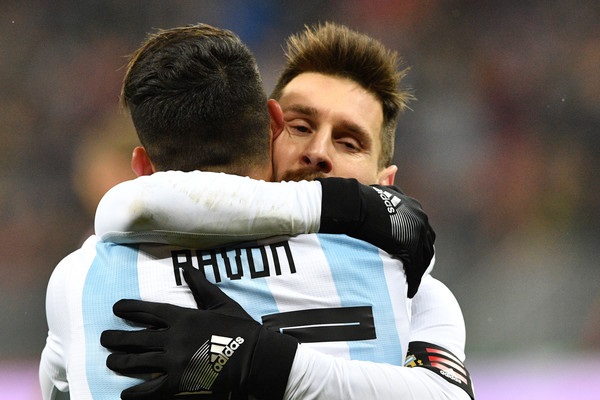 Cristian PAVÓN on himself and the team:
"If I had the most assists (with Boca), that's thanks to my team mates. Hopefully it repeats here. It fills me with joy that my team mates congratulate me for my work. I thank them for being such great human beings."
Cristian PAVON on the World Cup:
"Hopefully we win the World Cup. It's what we are all working towards. I try to learn a little more about the players I have to my side."
Franco ARMANI:
"Now I want to work and give the most from my side. The goal is the World Cup and to try and fight for it. From the day I spoke to him (SAMPAOLI), I've tried my best to have the chance I am waiting to get.
Franco ARMANI on the Argentina team:
"The quality of everyone here is on display. I want to enjoy this moment because it's not something you live every day. Every one of the three goalkeepers here came to work. After that, the coach will decidew who plays. We must add to this healthy competition."
Franco ARMANI on Sergio ROMERO and the goalkeepers:
"What happened with ROMERO brought us a lot of pain. We put ourselves in his place. I extend my greetings to him and lots of strength. Hopefully he has a quick recovery and he comes out of it stronger. We know what ROMERO is for this National Team. He was the starter, he came to play. Now all three of us have to bring what we can.

The three goalkeepers have to be at a good level. Everyone has their own quality in goal and for that we were all called. I am here today because of my form in the past few years. It's a process.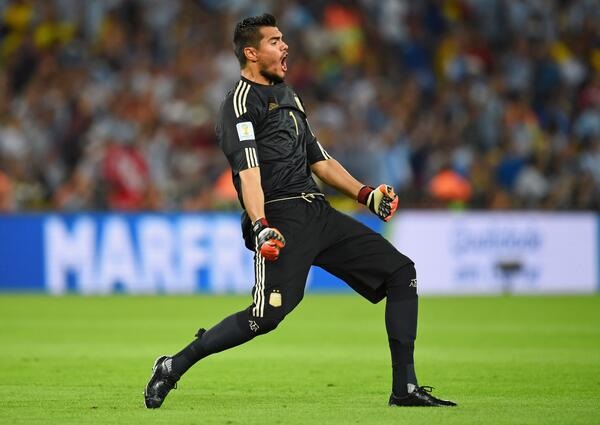 Franco ARMANI on Lionel MESSI:
"It's a privilege and an honor to share every training session with Leo (MESSI). Today, I was able to train with him and the truth is that he's just great. I think he scored every goal against me, haha! We have to enjoy MESSI."
Franco ARMANI on the team and himself:
"From the outside, I saw a very strong National Team, with a lot of potential. We have to value that we have the best players. Personally, I'm coming here to contribute what I can.

I'm very happy to have taken the decision to play in Argentina. That has given me the chance to be here today. Ever since I got here, my team mates have received me in the best possible way. With simplicity, humility and very hungry to get this World Cup."