Argentina play one of the favorites Spain on Wednesday, with winning as the only possibility to advance to the next round. After losing 2-0 in the opening game vs. Australia, and defeating 1-0 Egypt, the U-23 national team will go for the win.
With just one matchday left in the group stage, Argentina is currently in third place of group C. The top two teams will qualify for the quarterfinals.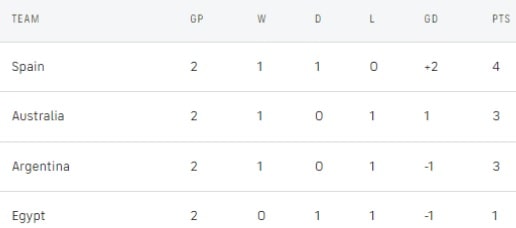 Based on all the possible scores in both matches to be played on matchday 3 (Australia vs. Egypt and Argentina vs. Spain), and taking into consideration the goal difference, a victory from the Albiceleste would be the only result to stay alive in the Tokyo 2020 Olympics.