In a recent interview, World Cup winning coach Cesar Luis MENOTTI gave his thoughts on the 1978 FIFA World Cup, the Argentina National Team and Jorge SAMPAOLI.
A man of structure and a man who knows how to win, legendary figured in Argentine football Cesar Luis MENOTTI stated that winning the World Cup would be useless if there's no structure afterwards. Here's what he had to say:
"After the 1974 World Cup ended, everyone left. There were no players left. BRINDISI, PERFUMO, BABINGTON, BIANCHI. There were no players. They take me to Argentina after I won the title with Huracan in 1973. They usually pick the ones that win the titles.

"We started from there. We started a national team from the interior of the country. Some great players came from there. GALVAN, VALENCIA, PASSARELLA that came and was not yet a starter at River. LUQUE played in Paraná. BUFALO (Funes) was at Unión. It was a good team.

"I had three goalkeepers. In the first tour, GATTI was going to start. In the second, it was going to be FILLOL. FILLOL wanted to be in both and I told him, 'As of this moment, you are my fourth goalkeeper.

"GATTI starts and he gets injured and all of a sudden the fourth goalkeeper comes in and quickly become the starter. I was convinced we were going to play the final. I started to look at the fixture and I said, "That's it, we're playing the Dutch. That was an incredible side."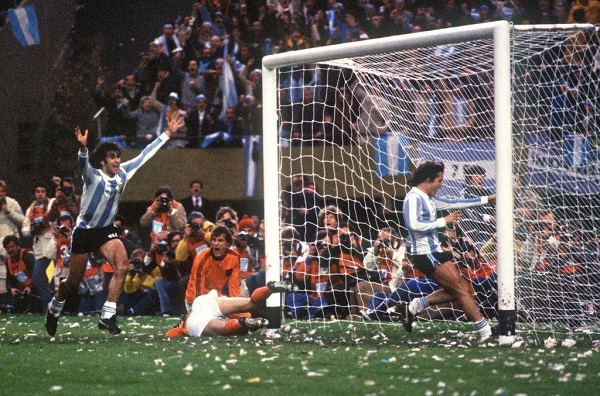 Cesar Luis MENOTTI on Rinus MICHELS and the Netherlands:
"They had Rinus MICHELS who was a very studious coach when it came to the South American game. He knew it was impossible to compete against a football that was technically superior based on strength alone. He tried to find a balance.

"MICHELS looked to find both good players and a high press. You die in there on the pitch and you don't realize, I didn't realize it. I had ARDILES playing every match and he did so with a fracture. The doctor would inject him and the at halftime do it again."
Cesar Luis MENOTTI on ARDILES and winning the World Cup:
"ARDILES would play like that and then he could not practice. In the final we could not sub him during extra time, you had to do it before. The team doctor says to me, 'take out ARDILES'. I wanted to hit him right then. I reacted because he was limping and brought in LARROSA.

"What was emotional was the end. We were all in the dressing room, with our heads down, filled with blood. Everyone was beat up… it was a war on that pitch. There was this sadness and HOLGUIN comes up and says to me, 'What now?'

"I came to realize that there is no point to playing different football if there is no solid structures in place. There was joy, we were the champions, the cup stays there and football went into a deculturization and went into a dark place-business."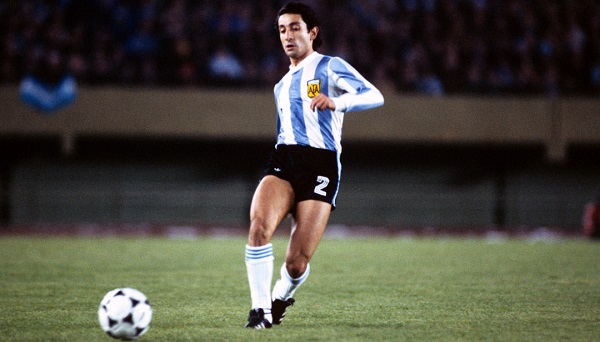 Cesar Luis MENOTTI on Julio GRONDONA and Argentina:
"I believe that until 1990, GRONDONA respected how the national team was run. After that, I believe he forgot about the national team and became a figure within FIFA. Won the World Cups in 78 and 86, runner-up in 90., youth champ in 79 and MARADONA in all his glory. All that made him the owner of CONMEBOL and then HAVELANGE dies.

"Being rebelliousness and discontent of the people came about because of the deculturization of football. There's been a cultural debacle at the clubs and in the stands. They sell off players, they sell the national team to whomever. It became a business.

So when Argentina do not win the World Cup, they bring out everything from their clubs. The going to pitch, the barrabravas… the people are in bad shape. They are against football. Even if we won the World Cup, we celebrate but nothing changes.

"Let's say we win the World Cup in Russia, but the presidents don't change their structure and they don't create a project. The World Cup is worthless. We'll be happy for 30 days, but then reality sets back in. There's no structure, visiting fans can't go to matches."
Cesar Luis MENOTTI on Jorge SAMPAOLI:
"We're at an important stage. Things will not get better if Argentina win the World Cup. Things will recover if there is a project and a leader that thinks. You have to believe in them because they are just starting. (SAMPAOLI) doesn't have the obligation of having enough time.

"SAMPAOLI accepted the rules of the game. But I want to know what happens afterwards with Argentine football."
A big thank you to Juan G. Arango for the translation!