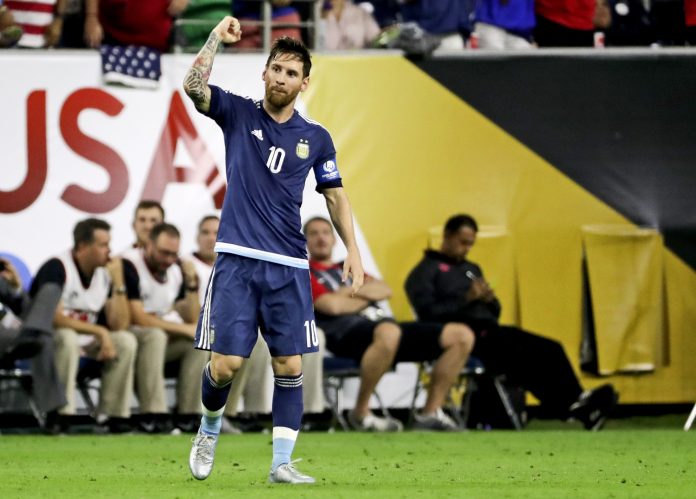 The last time Argentina participated in a semi final of a Copa America was in the tournament's last edition which came in 2016 in the United States.
It was Argentina against the host nation and Argentina were on some roll. An appearance in the final of the 2014 FIFA World Cup was followed by another final appearance, this time the subsequent year at the Copa America. In the 2016, the team had another go at making a third consecutive final.
Lionel MESSI took matters into his own hands or in MESSI's case, left foot to ensure that his country would qualify for the final of the 2016 Copa America. Against host name United States in the semi finals, despite only scoring one of the four goals, MESSI stole the show with one swift of his magical left foot which resulted in a goal.
It took Argentina less than three minutes to open the scoring. Ever BANEGA passed the ball over to Lionel MESSI who sent a cross in to Ezequiel LAVEZZI who headed it past the goalkeeper to give Argentina the 1-0 lead.
MESSI would go on to score arguably the goal of the tournament and one of the best of his career. Argentina were awarded a free kick and there was only one person who was ever going to take it. MESSI steps it up does only what Lionel MESSI can do. It's a free kick you must watch to understand as words cannot do it any justice.
At 2-0, Argentina were cruising and in the second half, MESSI passed it out wide to LAVEZZI who crossed the ball into the penalty are to Gonzalo HIGUAIN. The number 9 had his shot initially saved but he would get his own rebound and score to make it 3-0 and put the match out of reach.
Argentina would go on to make it 4-0 after Javier MASCHERANO pressured the United States, the ball fell to MESSI who passed it to HIGUAIN who would go on to score his second of the game.