After the Copa America win, Argentina climbed two positions in the FIFA World Ranking and reached 6th place.
For this reason, up to now, the Albiceleste would enter the Qatar 2022 World Cup as seeded since that prestigious group is made up of the best seven national teams in the FIFA ranking, plus the hosts.
The rank, which was updated this Thursday, showed several position changes due to the large number of international competitions that took place in the last couple of months such as the UEFA Euro, the CONCACAF Gold Cup, the CONMEBOL Copa America, and the FIFA World Cup qualifiers, plus international friendly matches.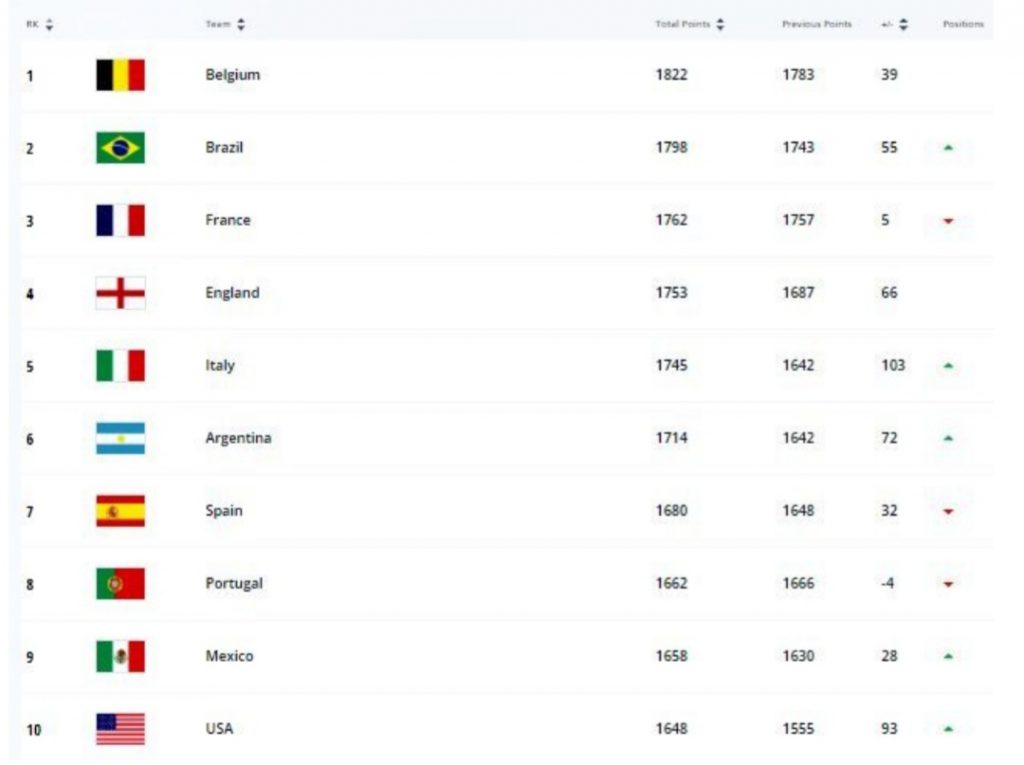 The last update of this ranking had been on May 27 of this year. From that date to the present, 348 matches between national teams were counted. The next edition will be published on September 16, with Argentina having played three more CONMEBOL qualifiers matches.