The year 2021 brought a lot of memories when it came to Argentine football with some good and some not as good.
While the biggest of all may have come in July, there were many moments which stole the headlines before July and after the Copa America win. In this three part article, we will be reviewing the top 15 moments in Argentine football of the past 365 days.
This article will focus on Moments 15-10 with the video below!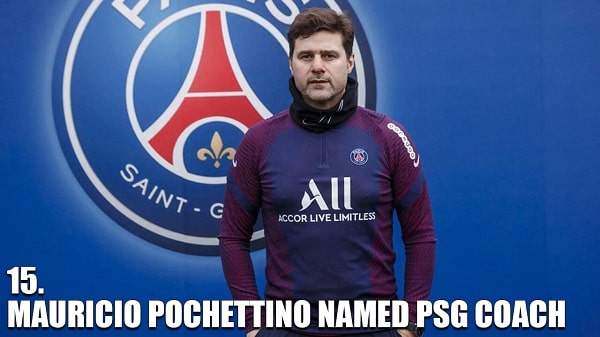 Number 15 on our list is focused on one man, one coach and this headline came extremely early in the year. On January 2nd, 2021, Paris Saint-Germain announced that Mauricio Pochettino would become the new coach at the club after agreeing an 18 month contract. He would replace Thomas Tuchel who would go on to manage Chelsea. Pochettino had also previously played with PSG 20 years ago.
This would be Pochettino's first managerial job in France after having spent five years in England managing Tottenham Hotspur. During his time in London, he would reach a Champions League final with the club. He would go on to coach Angel Di Maria, Leandro Paredes and Mauro Icardi with a big name joining them later during the year. On July 23, Pochettino would sign a contract extension, one which would keep him at the club until 2023.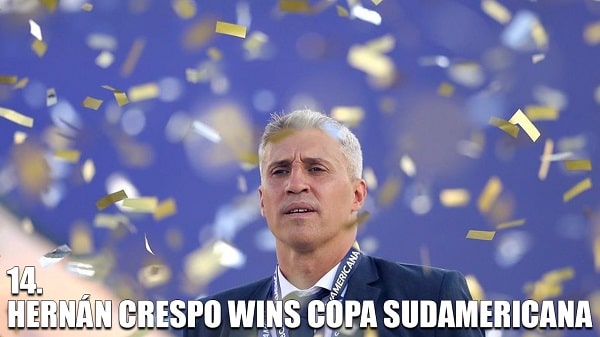 Number 14 focuses on another former Argentine international and coach, this time in South America. Hernan Crespo, the former Argentina striker would make the headlines but this time as a coach. Crespo would coach Defensa y Justicia to a Copa Sudamericana trophy following a 3-0 win vs. Lanus. It was an all Argentine final but it was Crespo winning his first piece of silverware as a coach and helping the club to their first ever trophy.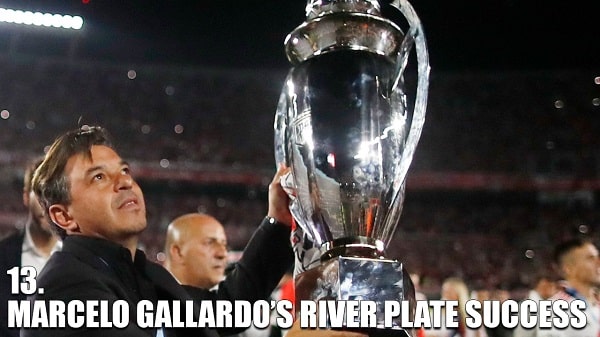 Number 13 keeps the focus on coaches, it's a third former Argentine international and the most successful of the three, Marcelo Gallardo. The Argentine has made a name for himself across South America winning trophy after trophy, two of which are Copa Libertadories titles. The River Plate legend would win the Argentine Primera Division and the Trofeo de Campeones de la Liga Profesional.
This would bring his tally to 14 trophies won as a manager with the club and making him one of the most wanted coaches in world football.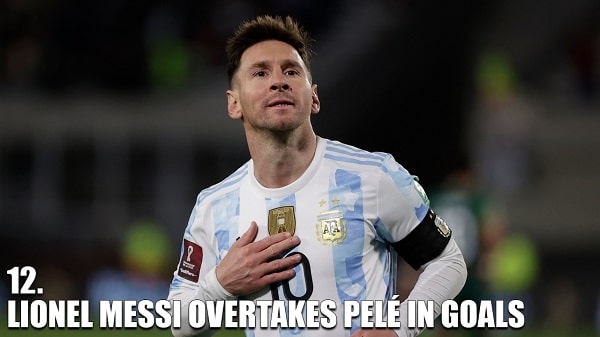 Number 12: A name which we will see on this list more than once, Lionel Messi. A player who continues to make and break records, Messi would surpass Pele's all time record of 77 goals for Brazil to become the South American with the most goals ever for their country. With his first goal for the Argentina national team coming against Croatia in a friendly match back in 2006, to his first World Cup goal against Serbia and Montenegro also in 2006, Messi has come a long way since his first goals.
Messi would start Argentina's World Cup qualifying match against Bolivia on September 9, 2021 on 76 goals, one behind Pele. The Argentine would score a hattrick to reach 79 goals and overtake the Brazilian. He would score the next month, in the 3-0 win vs. Uruguay to reach 80 goals.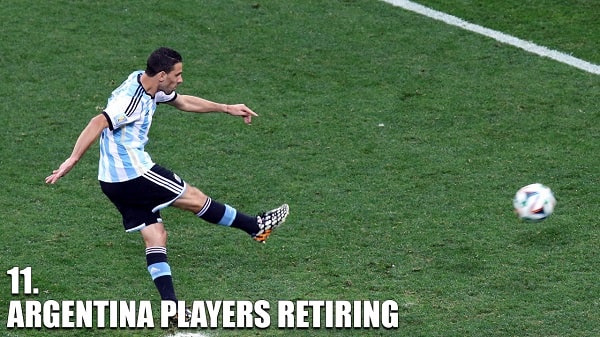 Number 11: Several former Argentina national team players would retire in 2021. Five players from the 2014 World Cup squad which made the final and one from the 2010 World Cup squad would quit playing football.
From the 2014 squad, Ezequiel Garay, Maxi Rodriguez, Augusto Fernandez, Ricardo Alvarez and Sergio Aguero would all announce their retirement due to different reasons. For the likes of Garay and Alvarez, injuries took a tole on their bodies. Maxi Rodriguez and Augusto Fernandez decided to stop due to age while Sergio Aguero would be advised to stop playing due to a heart arrhythmia.
Jonas Gutierrez would announce his retirement at the age of 38.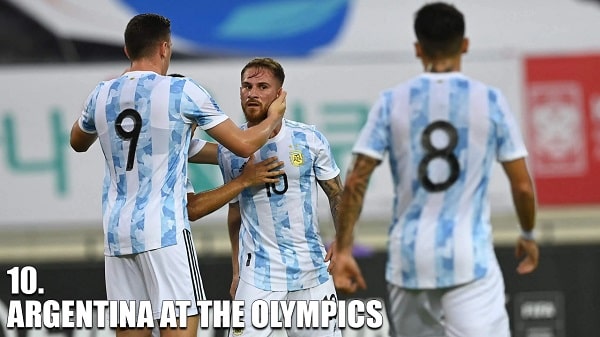 Number 10: It was an Olympic year for Argentina and possibly one to forget. Once more, the Olympic team was eliminated in the group stage of the Olympics. The two time gold medalists in men's football were missing several players as then coach Fernando Batista did not have everyone at his disposal.
Eight of the players which won the Copa America in 2021 were eligible for the Olympic team.
Cristian Romero
Lautaro Martinez
Lisandro Martinez
Exequiel Palacios
Gonzalo Montiel
Julian Alvarez
Nicolas Dominguez and
Nicolas Gonzalez
All eight of those players could have made the cut. In addition to Juan Foyth, Matias Zaracho, Matias Palacios, Marcos Senesi, Leonardo Balerdi, Dario Sarmiento, Cristian Medina and even Paulo Dybala could have been picked as an overage player.
This concludes the list from 15-10, with two more articles looking at the top 9 coming shortly!