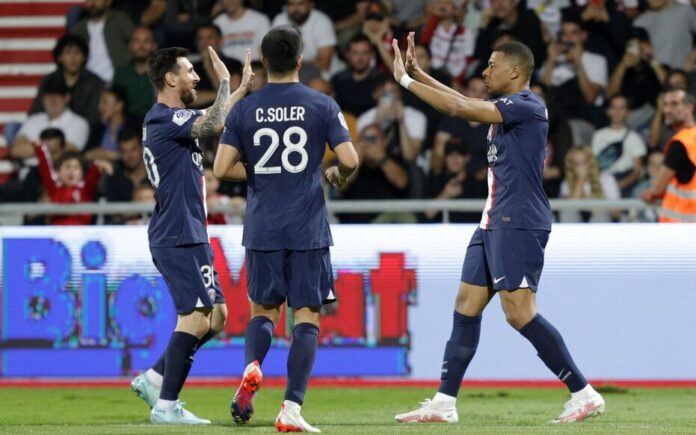 Lionel Messi scored and had two assists for PSG in their 3-0 win vs. Ajaccio.
Messi started the game with an assist. With the score at 0-0, Messi played a through ball into Kylian Mbappe who scored to make it 1-0 for PSG.
The second goal of the game was Messi's goal. He would receive the ball inside the penalty area and dribble around the goalkeeper and score.
The Argentine has reached six league goals in the season for PSG, the same tally as he had in all of last season in the league. But Messi had one more assist.
It was 2-0 for PSG and Messi would play another through ball into Mbappe who would score. Messi now leads Ligue 1 with nine assists.
Lionel Messi, the greatest ever was and the greatest ever will be 🐐. pic.twitter.com/hu7o0FpdNP

— Ibrahim Basheer (@ibrahimb_49) October 21, 2022