Already 202 days after Diego Maradona's death, the legend is still present in the hearts of football fans and he will continue to be. With the international football break due to the pandemic, this Monday was the third official meeting for the Argentina team after Diego's death, and the first one in a competition of this magnitude.
Copa America's tribute before Argentina's opener vs. Chile showed once more the respect and admiration there is for Maradona around the globe. Even in Brazil, the land of Pelé, and that dispute with Diego to see who is the best footballer ever, they paid tribute to the Argentine legend.
A 3D animation showed Maradona doing keepie-uppies and wearing the kits of the teams he made his name with, such as Napoli, Barcelona, Boca Juniors, and, of course, the national team. It also featured some of his greatest moments, his first-ever interview, and his magnificent goal vs. England in World Cup 1986.
Later, during the game, Lionel Messi opened the score with a brilliant free-kick and then celebrated in a Maradonian way, jumping with his legs separated and raising his right fist. A free-kick goal of those that Diego scored, and a goal celebration of those that Diego made.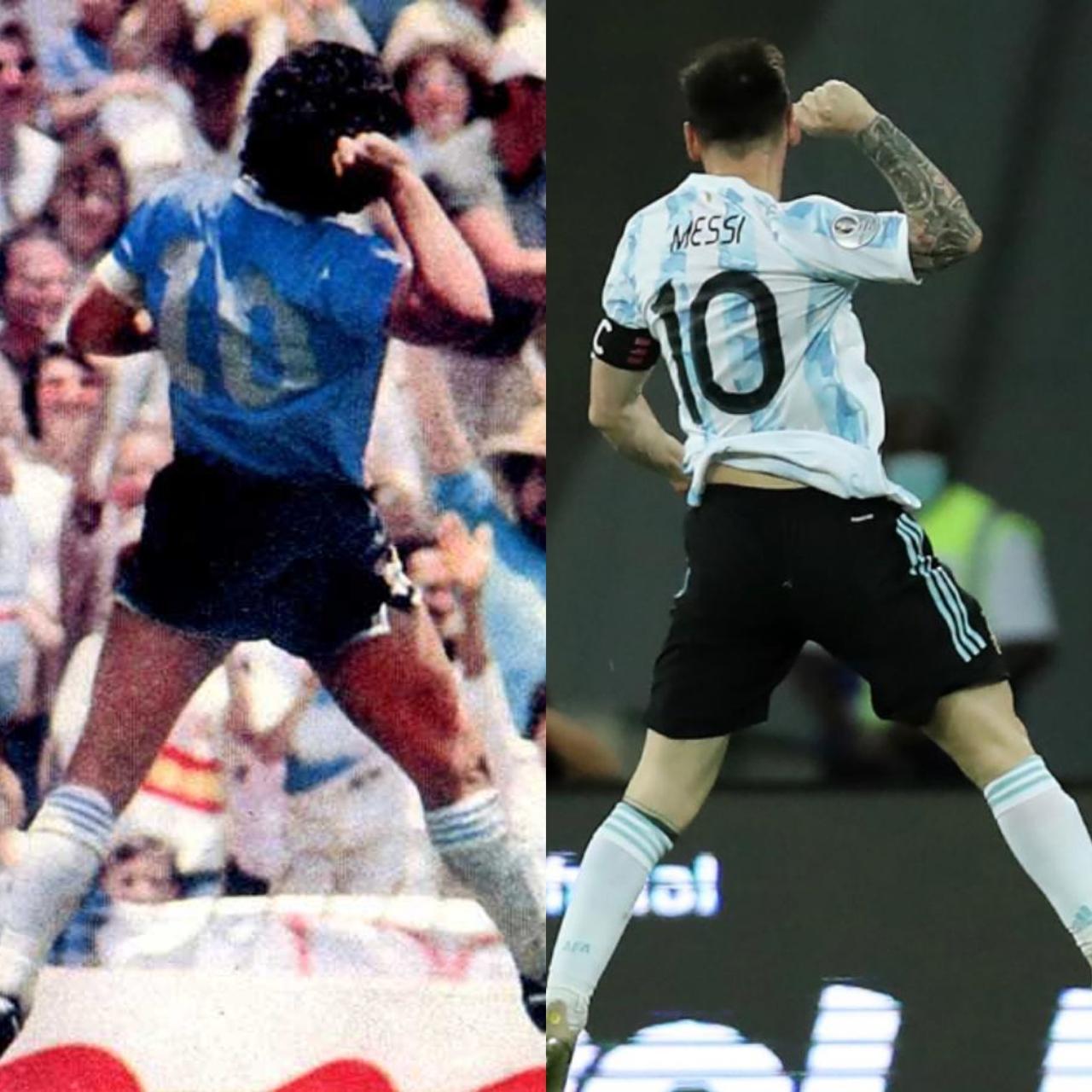 Incredibly, with this goal in Argentina 1-1 draw vs. Chile (Lionel Messi free kick magic not enough as Argentina draw 1-1 vs. Chile | Mundo Albiceleste), Lionel Messi reached his 57th goal from a direct free-kick in his career. In this area, he is now just five goals away from Diego Maradona, who scored 62.